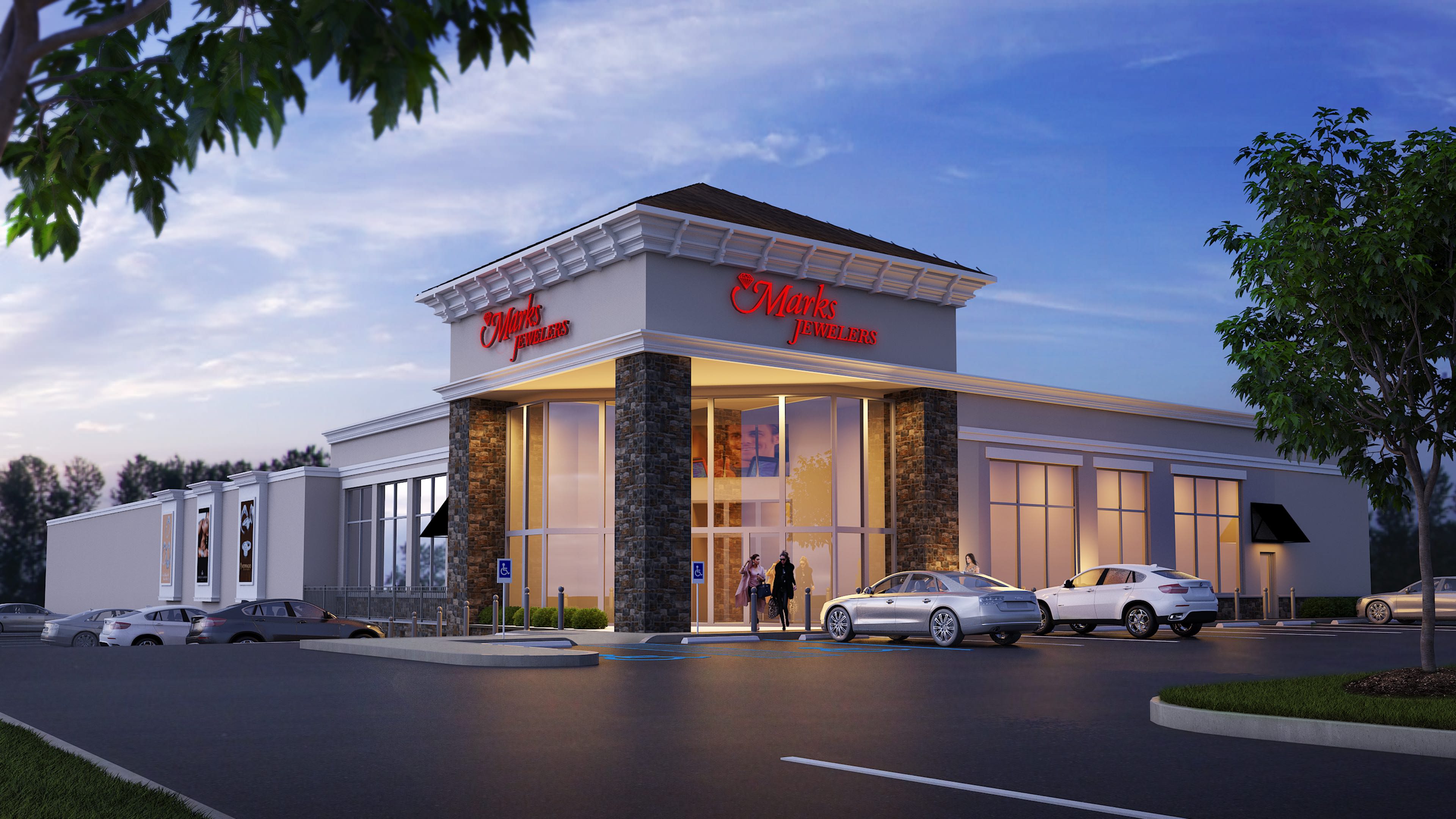 Marks Jewelers
The old jewelry store model from years past had poor lighting and cramped quarters. Online stores lack the personal service needed for such an important purchase. Customers can be left feeling overwhelmed and confused. A patrons relationship with a jeweler should foster confidence and trust. We tried to address these concerns head on for the design of Marks Jewelers flagship store. It redefines quality and the experience of purchasing jewelry.

Marks Jewelers new store was designed with a few key concepts in mind. First, to provide well lit displays for patrons to view pieces of jewelry up close. Second, to provide patrons with a unique look inside the jewelry making process and educate them about the different types of materials and their quality. And third, to provide spaces for patrons to relax and take their time selecting the 'perfect' piece of jewelry for their loved one.
Inspired by the original industrial building, the renovation was designed to take advantage of the existing clear-span structure which allowed the space to be as open and flexible as possible.
The original structure was also left exposed to capitalize on the industrial theme. Reclaimed materials such as brick, metal, and wood were added to the space to create a broader range in color and warmth. As an open space, the new showroom flows seamlessly between the merchandise and manufacturing areas demonstrating the intricate and creative process of jewelry making.
Learn more about Marks Jewelers from Architectural Project Manager, Phillip Strybuc.
With a knowledgeable staff of gemologists, the Marks Jewelers experience successfully creates a transparent atmosphere of confidence and trust when purchasing fine jewelry.
September 20th 2017
By: Chris Luce
CATEGORY
Commercial
Retail
Renovation
LOCATION
Montgomery Township, PA
SERVICES
Architecture
Interior Design
Construction Management
Graphic Design
Have a question? We're here to help. 215.674.5950