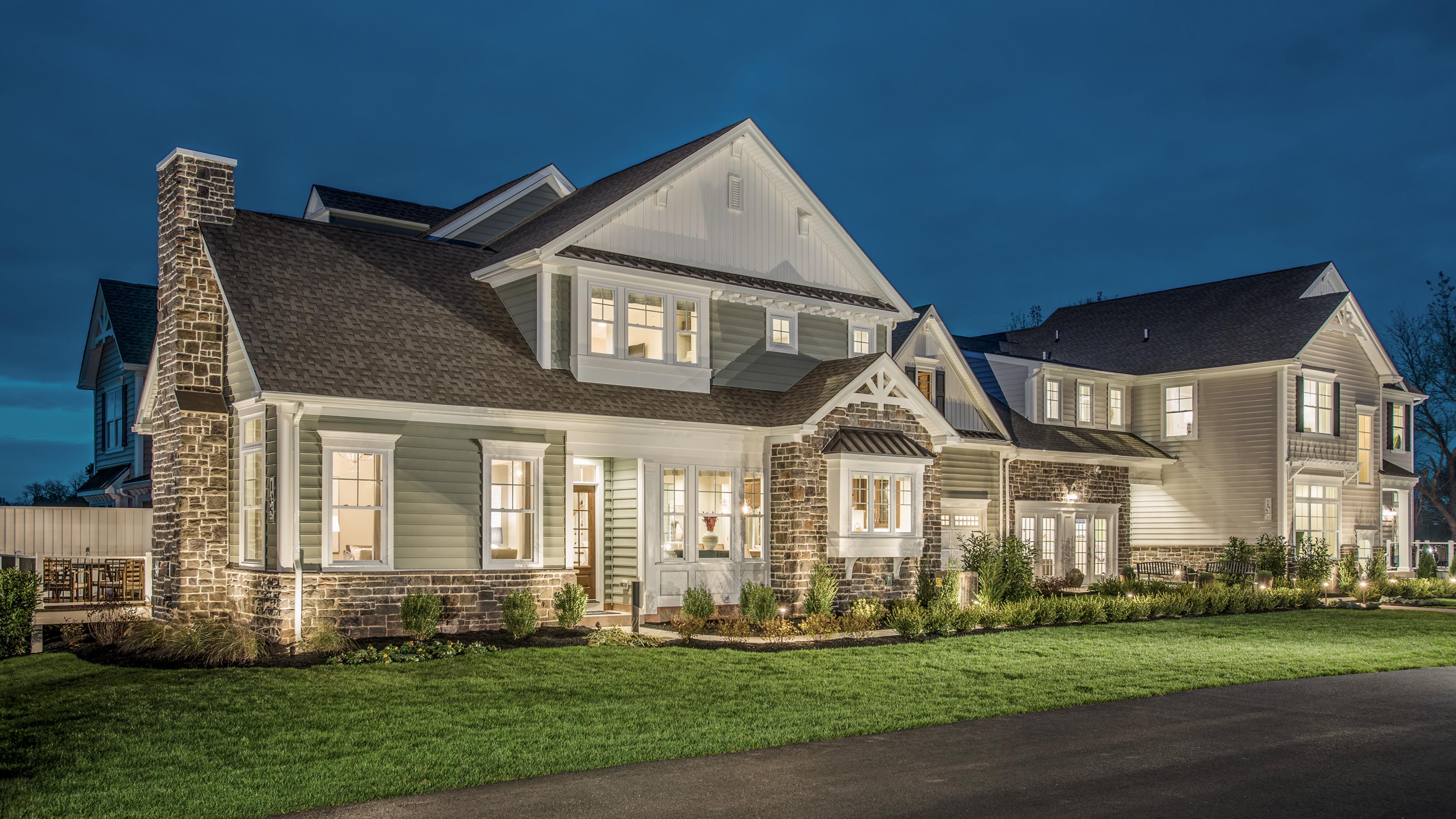 Club View at Spring Ford
Nestled between preserved farmland and the Spring Ford Country Club, is a community of 84 luxurious carriage style homes that are unlike any other multi-family residence in the area. The homes boast many amenities in addition to what the local area has to offer. Floor plans are fresh and unique catering to a multitude of lifestyles. Open plans, natural light and plenty of customized options set these homes apart.
The pure massing of the buildings, inflexible footprints and need for private spaces has always been allusive. Club View at Spring Ford puts all of those concerns to rest. By embracing the quad design and adopting an architectural style that encourages offsets, we were able to create buildings with a human scale and sensitivity. Garages placed in the core of the building allow for a clean transition between slabs and basements on the sloping site.
A quad configuration townhome has always been a challenge for architects and builders alike.
Developing a design that captured the advantages of a quad design utilizing two full walls of glazing allowed light to penetrate even the deeper spaces. The result are four individual paired units, each with two walls of windows and views of the surrounding golf course and protected farmlands.
Learn more about Club View at Spring Ford from Architectural Project Manger, Micheal Girad.
Demand for the carriage homes are high after a overwhelmingly positive response from the community. The neighborhood can be seen along the ridge, offering a picturesque backdrop to the area.
September 20th 2017
By: Chris Luce
CATEGORY
Residential
Multi-Family
LOCATION
Limerick Township, PA
SERVICES
Have a question? We're here to help. 215.674.5950