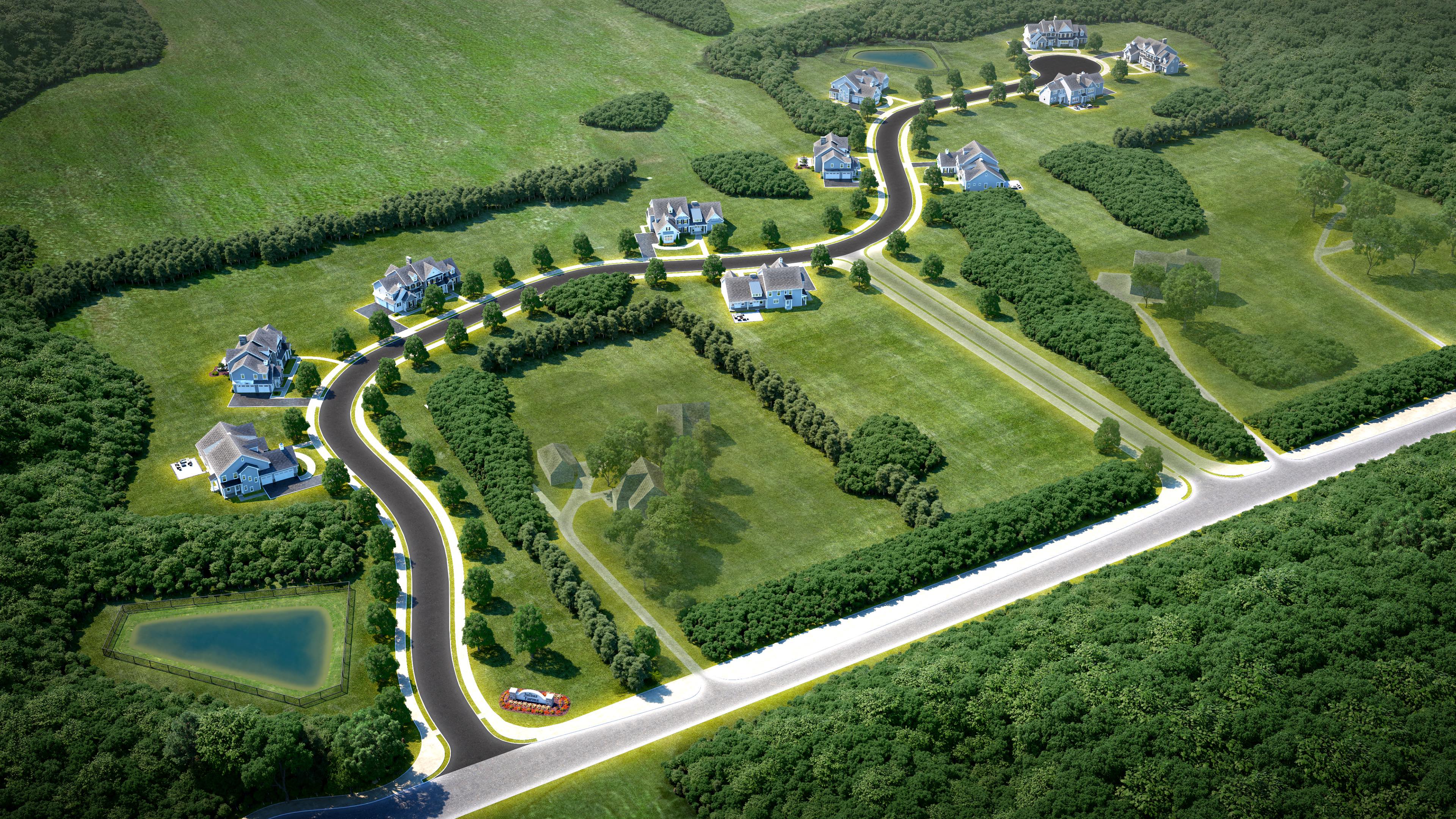 Julius Farm
Inspired by the architecture of the surrounding area, Julius Farm demonstrates how to blend old with new. As with many of the projects the firm has completed, the design process begins with a study of local history. We examine the architectural styles of the area going back 250 years. Many of the most noteworthy buildings in history "evolve" over time. As they do, alterations sometimes occur during different time periods adding to their unique character and elegance. By embracing this evolutionary approach in our architectural designs, we're able to achieve a look that is timeless and familiar.

Allowing each home in the community to be unique yet still creating a cohesive neighborhood look can be a challenge. The site is far from your cookie-cutter community layout however. An incredible amount of thought was given to each detail as we worked toward the architectural style we wished to achieve.
By introducing a variety of options, homeowners can truly customize their home while in keeping within the original design intent.
Interior spaces and their functional requirements have changed a great deal over the years. As with all homes designed by the firm, a focus on lighting and spatial requirements is a key factor in our designs. Homes from the turn of the century for example, incorporated central fireplaces to maximize and retain heat energy.
Learn more about Julius Farm from Architect, Chris Luce.
By reintroducing this concept, we were able to provide warmth and an opportunity to permit a greater amount of natural light into the space. The open floor plans allow the fireplace to be viewed from every room of the home, making it truly the heart of the home.
September 20th 2017
By: Chris Luce
CATEGORY
Semi Custom Homes
LOCATION
New Britain Township, PA
SERVICES
Architecture
Structural Design
Code Investigation
Interior Design
Graphic Design
Have a question? We're here to help. 215.674.5950