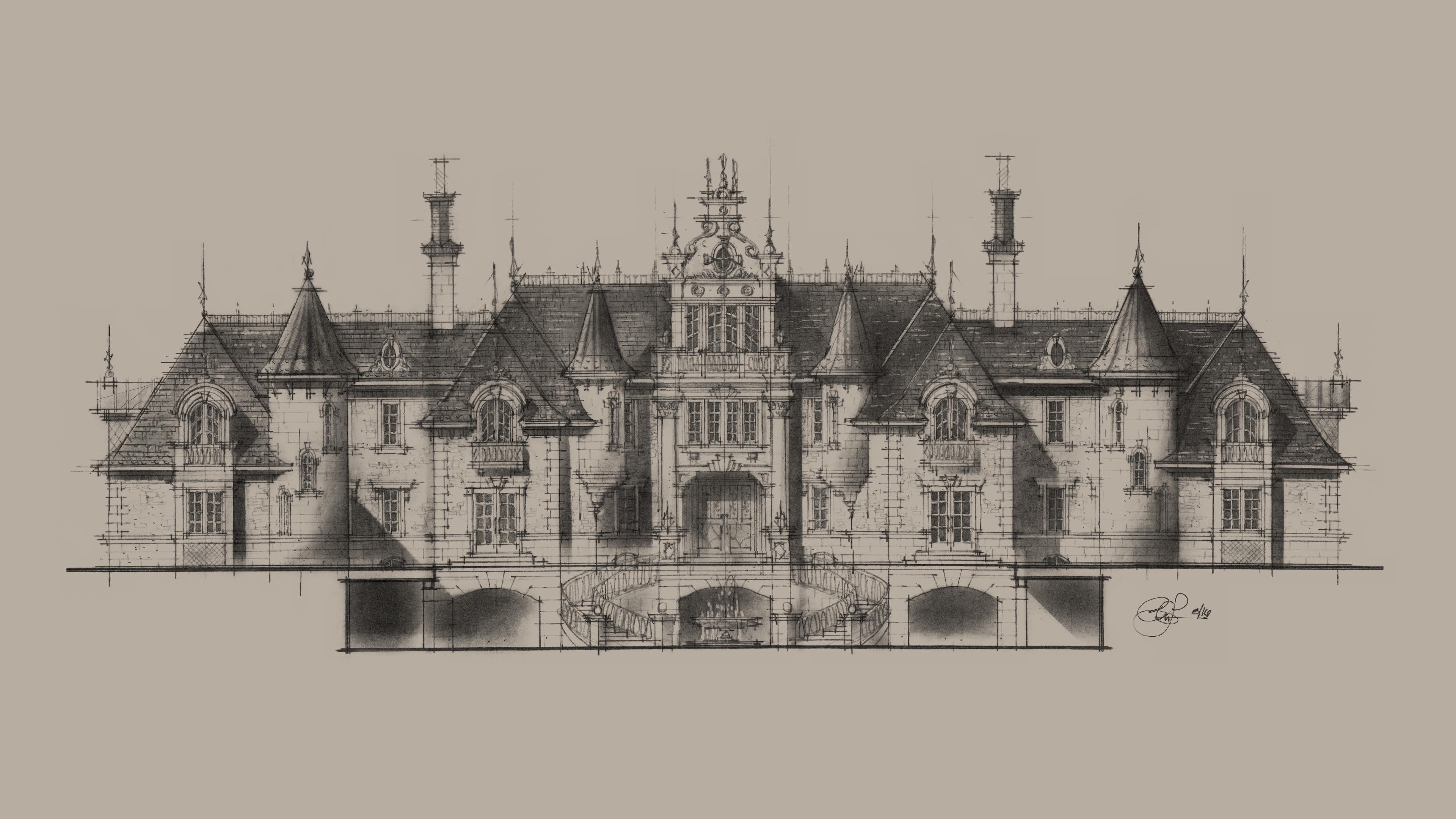 Château Michelle
Rising above the forrest in Old Westbury, New York, you will find the classically designed Château Michelle.
The Château was inspired by traditional European homes from the turn of the last century but placed in the context of a modern lifestyle. We used classical forms, materials and scale to blend art and craftsmanship into this jaw-dropping home.
The sloping topography of the site posed a unique and complex problem for the new home.
To maximize the building envelope, the château had to be positioned down hill from the main gate of the property. However, to maintain a bold and stately appearance, the building needed to be set higher and unify natural and built forms.
Learn more about Château Michelle from Architect, Chris Luce.
The final design solution turned the sites difficulties into a true advantage. By raising the building and adjacent coachway, a colonnade and recessed sculptural garden was created. The space created added a new dimension to the property and became a key element to the overall design. Flooded with natural light, the flora and fauna of the recessed garden connect beautifully through the adjacent colonnade leading to the château, equestrian area and pond.
September 20th 2017
By: Chris Luce
CATEGORY
Chateaux
LOCATION
Old Westbury, NY
SERVICES
Architecture
Interior Design
Land Planning
Have a question? We're here to help. 215.674.5950