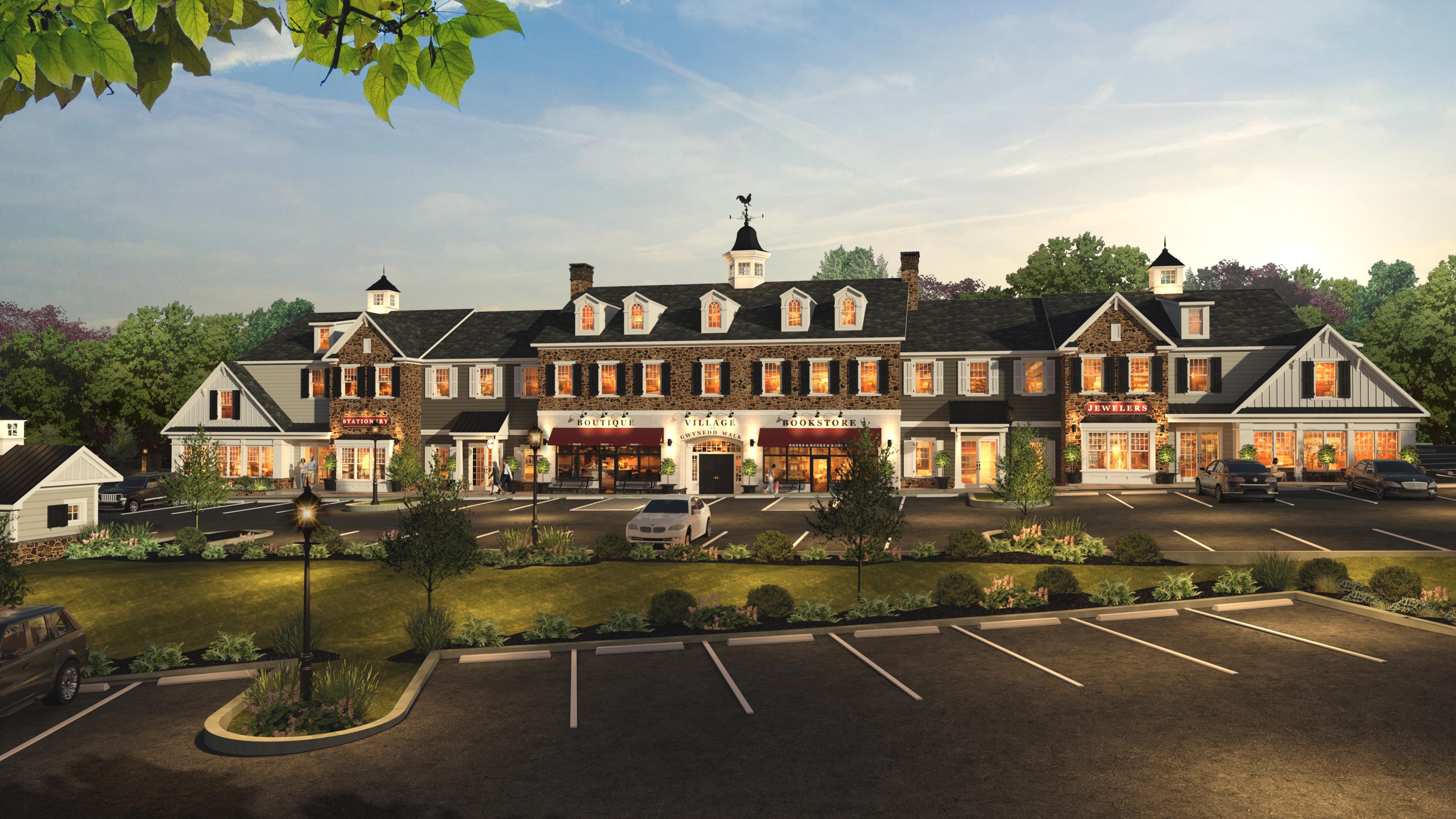 Shops at Gwynedd Walk
Suburban land planning can be segmented and sprawling. We found from past communities, that there is a real interest in smaller, walkable communities within a village type atmosphere.
Combined with elements borrowed from 1920's bungalows and styles indigenous to the area, we've given The Village at Gwynedd Walk its own identity. The 23 village carriage homes and shops comprised of a mix of boutique stores, restaurant and small businesses all share the same architectural style.
This style of architecture permits many variations within it and provides a timeless appearance that evolved over time.
Although the scale of commercial buildings can be quite large, the massing of the village shops were reduced by breaking down its parts into smaller sizes. This was achieved by embracing a more human scale and proportion. The homes are adorned with a modest amount of detail and a more modern color palette to distinguish individual units.
The final design reestablishes a sense of community setting while providing an improved quality of life in this walkable neighborhood.
September 20th 2017
By: Chris Luce
CATEGORY
Commercial
Retail
LOCATION
Lower Gwynedd Township, PA
SERVICES
Architecture
Structural Design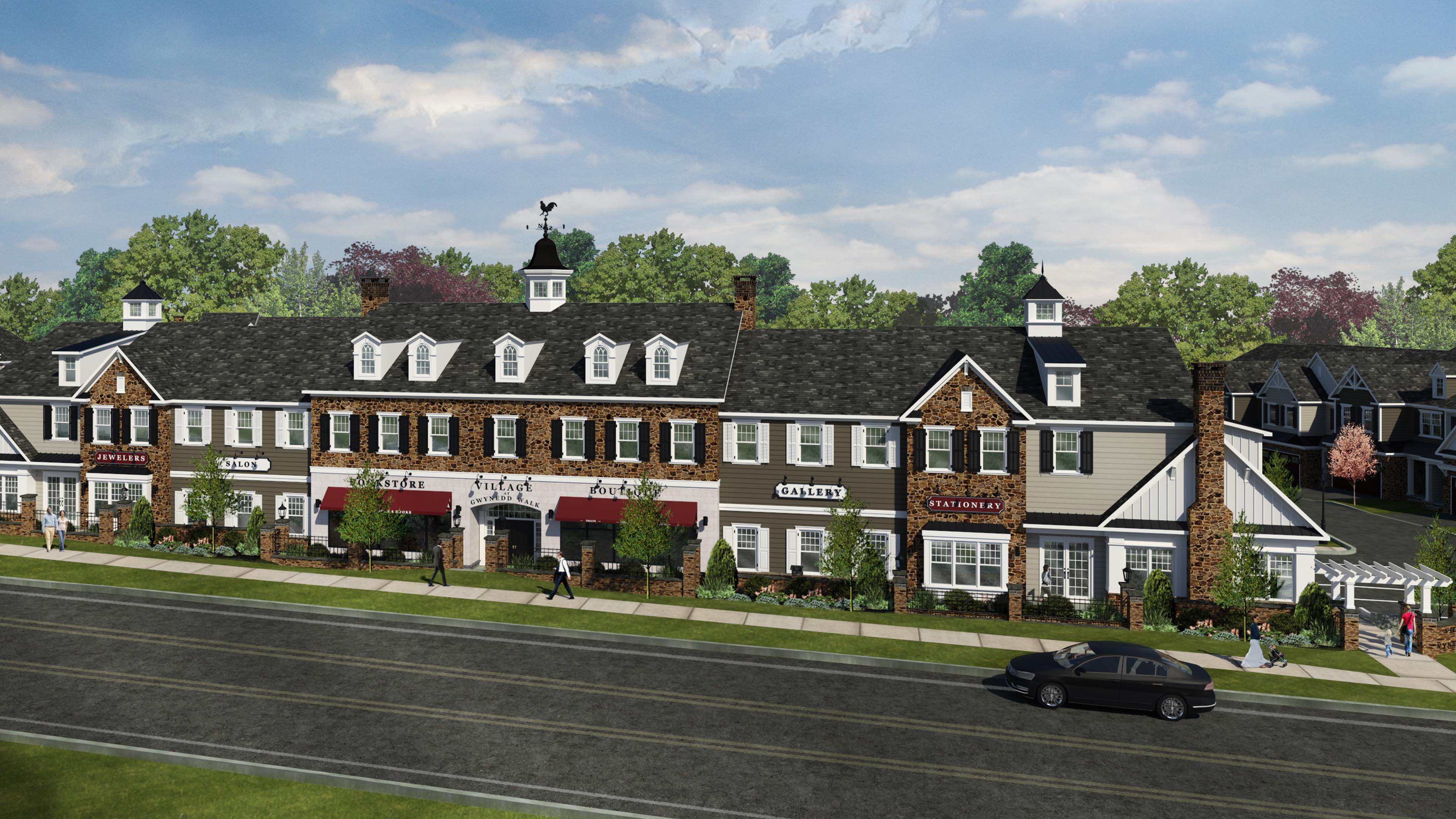 Have a question? We're here to help. 215.674.5950