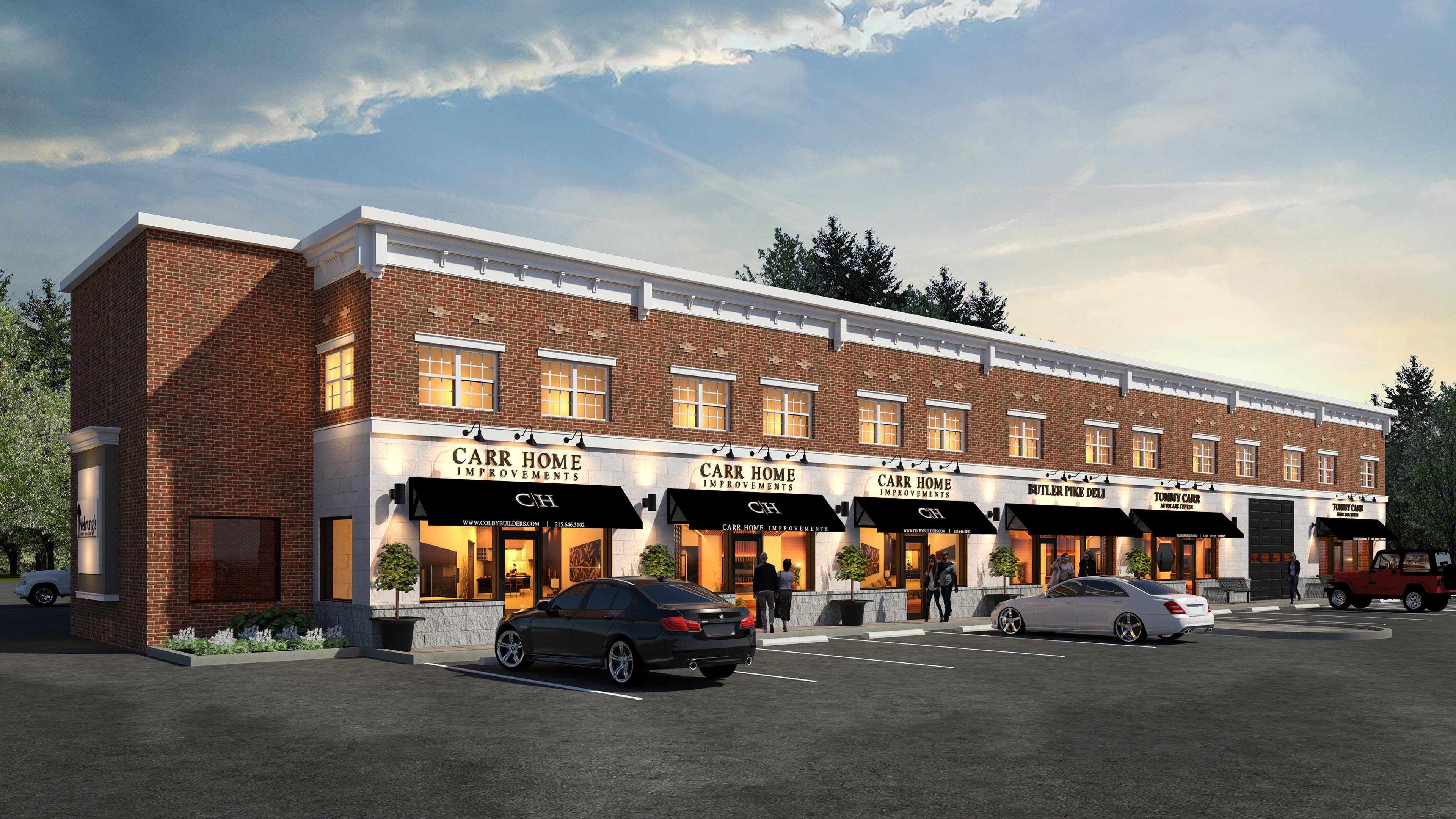 Carr Home Improvement
A showroom is a great way to introduce potential clients to your work and the services you provide. The building facade acts as a type of billboard and a client's first impression of your organization. This renovation transformed a tired, 1960ish brick building into a refined, home restoration boutique catering to individuals who appreciate beauty and craftsmanship.
New materials and construction methods were carefully selected to compliment the desired boutique style and the existing brick facade. We were challenged with breaking up the monotony of the "brick box" look to generate a refreshing storefront with sophisticated curb appeal. Since much of the existing would remain, we began with material and historic research.
Historic inspiration was drawn from our local city of Philadelphia, which is home to many split business/residential style buildings.
As the new headquarters for Carr Home Improvements, we saw each building detail as an opportunity to showcase their abilities to their patrons. Window treatments, cornice details, signage requirements, brick location and masonry applications all needed to be proportional correct to achieve that charming community boutique.
Learn more about Carr Home Improvement from Architectural Draftsperson and Graphic Artist, Calleigh McDonald.
Restoring the existing brick facade was an investment in not only the client's business but in the local community as well. The community streetscape was revitalized and new local relationships were fostered. Our clients have received some incredible and positive feedback from the community throughout construction.
September 20th 2017
By: Chris Luce
CATEGORY
Commercial
Retail
Renovation
LOCATION
New Britain Township, PA
SERVICES
Have a question? We're here to help. 215.674.5950